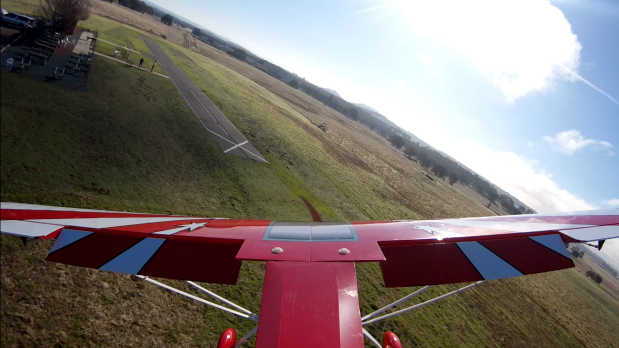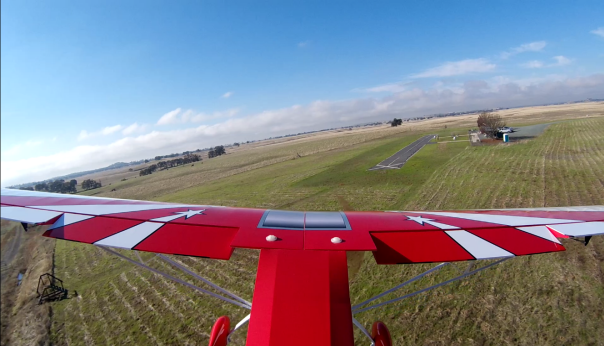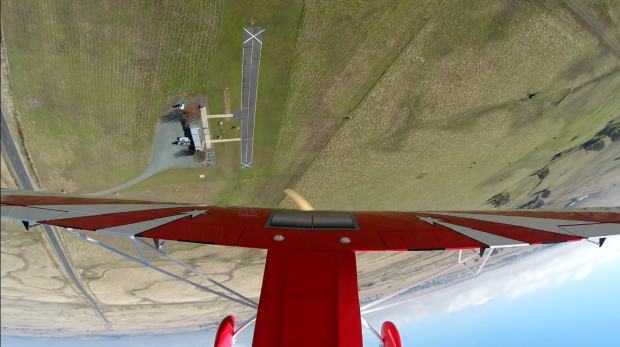 Daryl Dunkelberger demonstrates several ways to make an approach to our field with his Citabria.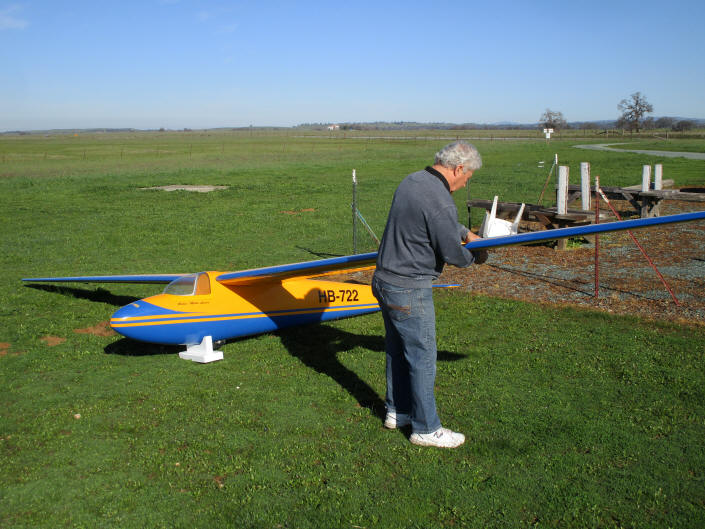 Dan Troxell with one one his medium sized (7meter) gliders.
Glider towing at the GCF field every Tuesday.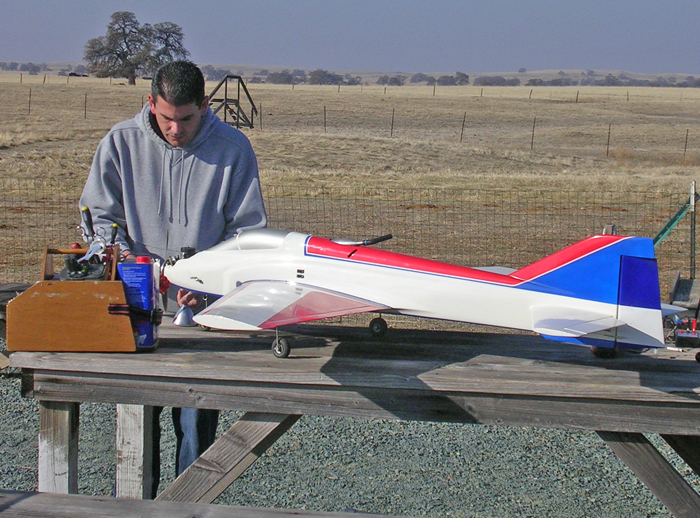 Brian Davis loves the old time pattern ships.
This one a EU-1A with a Rossi .61 power and Futaba radio.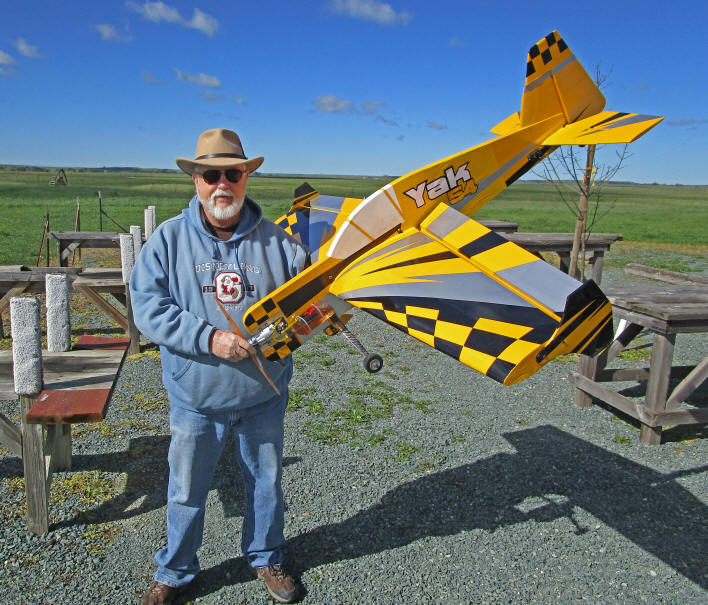 Brock Brown with his Yak 54 profile. DLE 20 engine and Spektrum radio.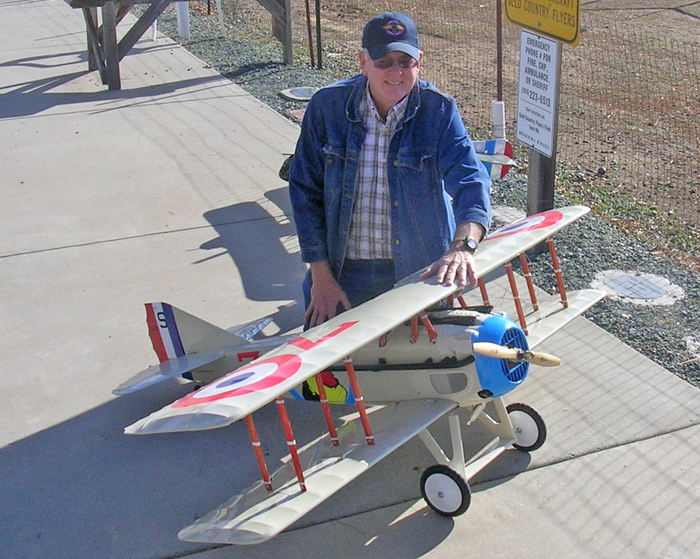 John Stoney and his Maxford USA Spad. OS 1.20 four stroke, Futaba radio.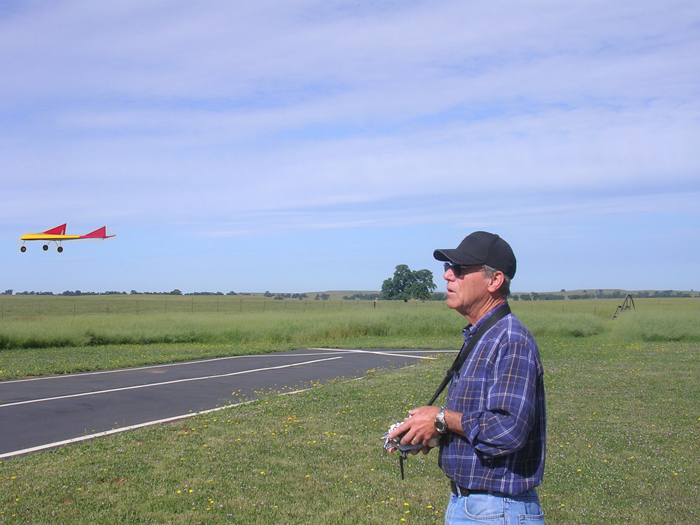 Jerry Davis' scratch built flying wing. Electric pusher.
This airplane is actually a 1939 free flight design.
It both flies under power and glides very well.
Tom Minger's 1/4 scale Stearman. 100" wing span; scratch built sorta. The
fiberglass fuse was bought at an RC auction over 30years ago. Covering is
Super Coverite painted with latex paint from Lowes. Power is a DLE 85cc engine.
Not quite finished at the time of this photo.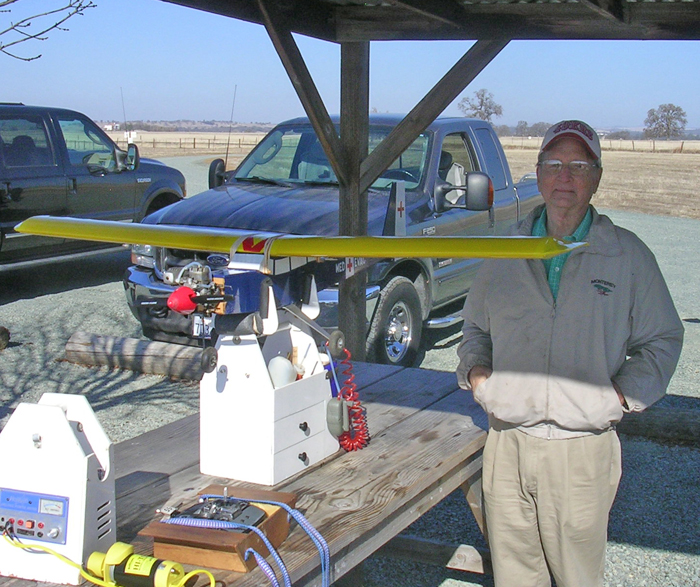 Rich Allred with one of his growing fleet of aircraft. Here shown enjoying another excellent January flying day.
Dick Belden with his scratch built vintage Bridi Dirty Birdy pattern ship.
Like all Bridi designs, it is a great flyer.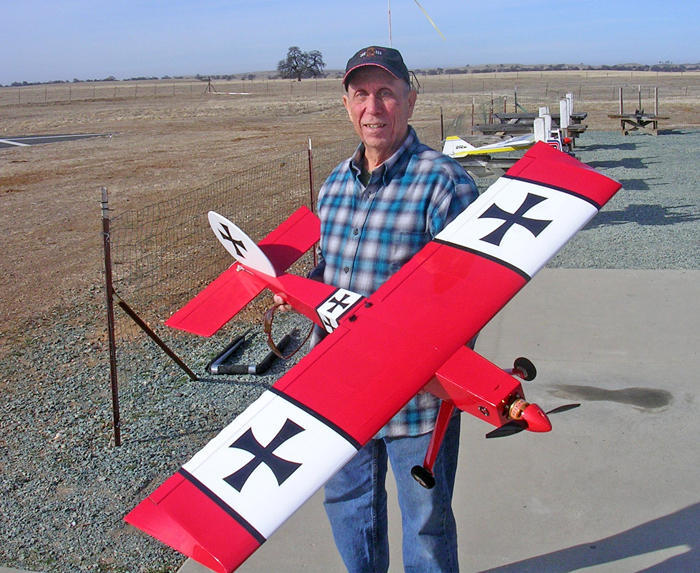 Dan Placido with his electric Ugly Stik.
Rich Martinez and Dave Hand getting ready to fly.....or BS; take your pick.
Dale Cantando with his Bf-109. Dale won the kit at the club Christmas Party. Great flying airplane.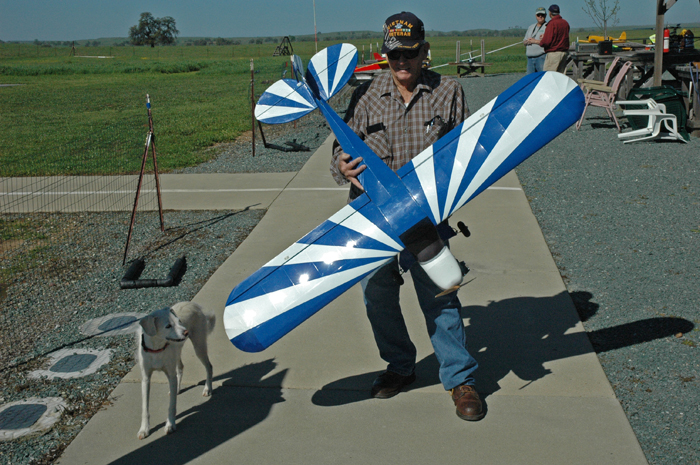 Jesse Dorris and Willie with his electric clipped wing cub.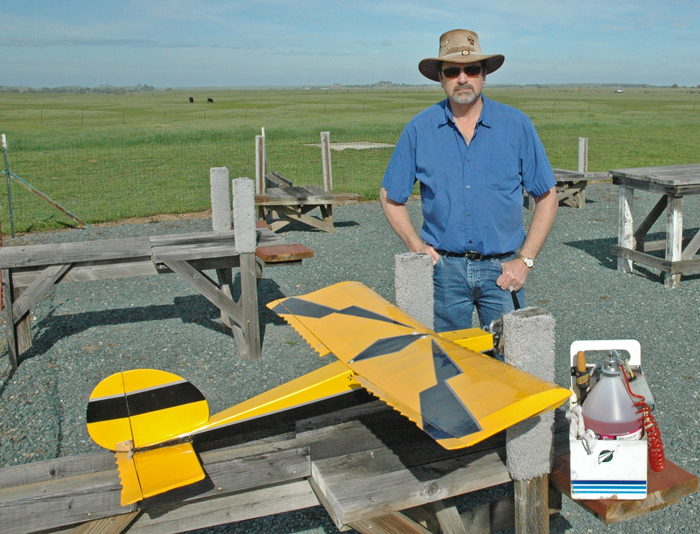 Mike Belmont with his Phil Kraft original design Ugly Stik.
There has been a thousand iterations of the Ugly Stik, but this was the first one.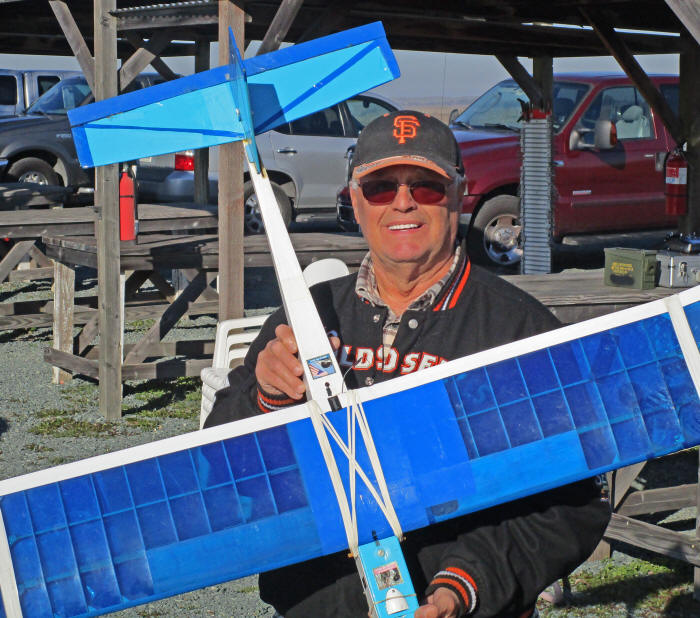 Manuel Pinheiro with his electrified Gentle Lady glider.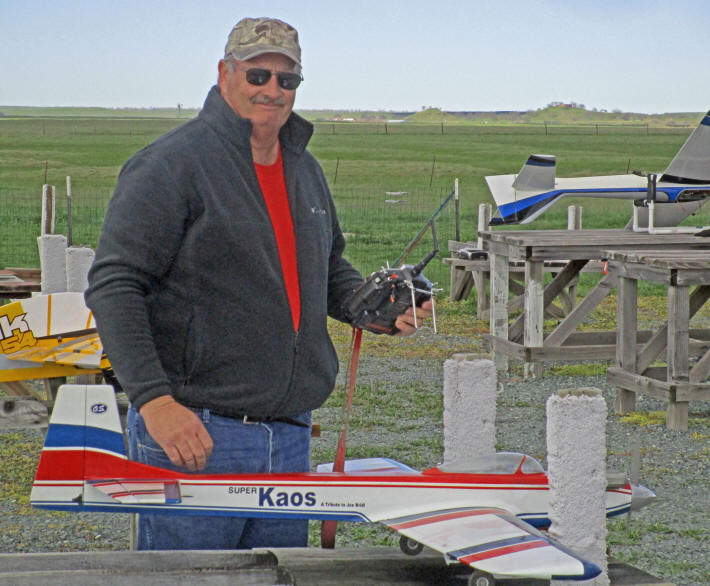 Ed Whittenburg with his Super Kaos old time pattern.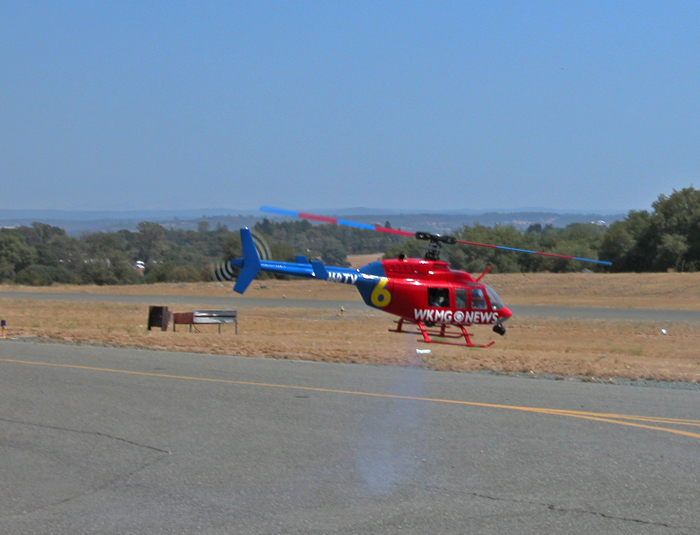 Tom Minger's Bell 206 helicopter. Miniature Aircraft .60 size mechanics inside.
Last but not least is the GCF's "RC". Not Radio Control, but our Resident Coyote. He showed up at the field early in the spring, a mere pup. Not afraid of airplanes (or people), he has found a permanent position of "RGT" (Resident Gopher Terminator)......